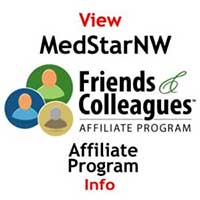 Welcome to the MedStar NW's online store. Our goal is to provide you the best in rehabilitation and therapy products from the trusted brands used by our clinician partners. We have worked hard to find the best products in every category and bring them to you at very good prices with outstanding customer service behind each and every order.
Please call our toll free number if you are having challenges with the online ordering process, order tracking or product questions — 800-821-9319, during business hours.
Please know that your orders are handled with a sense of urgency and great care and utilize the most secure technology available today. Your orders should arrive within a couple days. If you are unsure about which product to order please clarify with your clinician who sent you to our store to shop.
---
Please allow a few seconds for the Store Departments to load below, then click to begin shopping! (If the store does not begin loading, please use this link to reload the page.)