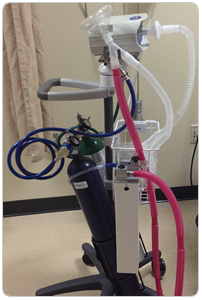 It is a pleasure to sell a product that is so strongly welcomed by new specialties outside our typical relationships. We are now partnering with labor and deliver, urology, emergency medicine, burn centers, aesthetic medicine and hair restoration clinicians selling the new best seller from Carestream.
PRO-NOX™ is a pneumatically driven gas system designed to deliver a 50% oxygen and 50% nitrous oxide mixture to adult and pediatric patients for the relief of pain and anxiety in a medical setting. PRO-NOX™ is patient-controlled inhaled analgesia for in-office use and takes effect in seconds, offering immediate relief of pain and anxiety.
Regenerative procedures are now less stressful and painful with PRO-NOX™ and a patient can drive themselves home in many cases as the gas affects quickly dissipate. I have enjoyed demonstrating this product in minor surgeries and procedures suites all over the state. Let us know if you would like a demonstration. We are gassed up and ready to go!
For more information visit Carestream.